Want to connect with others with first-hand knowledge about living independently and navigating disability services?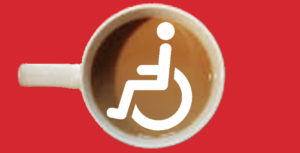 Join us for Independent Living Coffee Hour!
We meet in the kitchen and outside deck area at the Seven Corners Community Collaborative. Light refreshments and drip coffee provided. Inside and outside seating available. Bathrooms are gender neutral, spacious, and equipped with grab bars.
2475 SE Ladd Ave. in Portland
Fourth Saturday of each month, 2-4 p.m.