Do you have any health conditions that impact the way you live your life? 
Did you know there's something simple you could do to improve the lives of people with disabilities and serious health concerns here in Portland? 
In May, Real Choice Initiative is leading the city's first ever study of people with disabilities for Portland State University and the City of Portland. 
We are gathering data about civic engagement and the social determinants of health for people with disabilities and severe health concerns in Portland.
This innovative study invites participants to interpret data and make recommendations to the City.
The first 100 people to complete the survey are eligible for a $20 Visa gift card.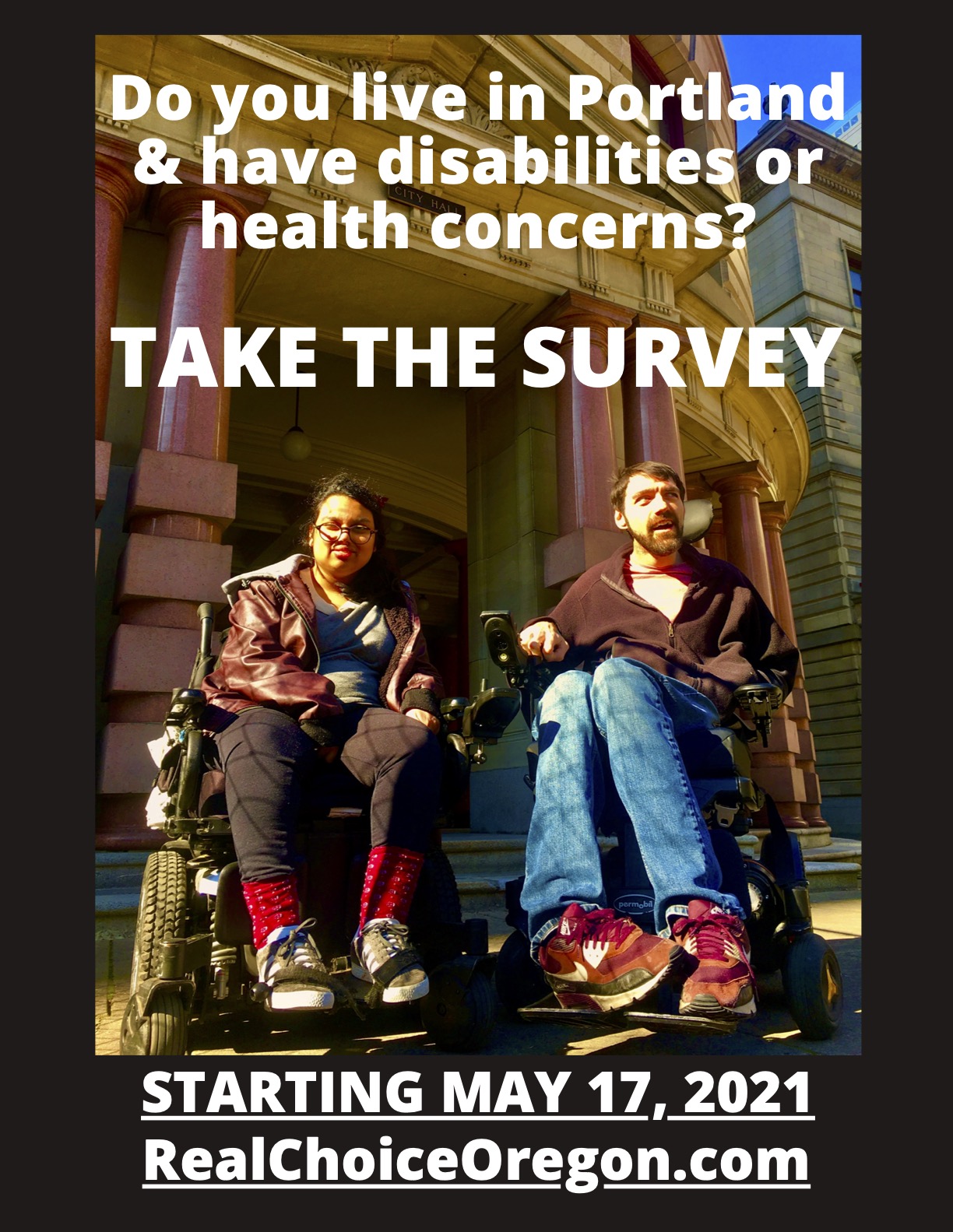 Share information about the study with your communities!
English
Spanish Español
Vietnamese Tiếng Việ
Chinese 中文
Ukrainian Україньска
Arabic: عربي
Somali Soomaali
Romanian Română
Japanese 日本語
Laotian ລາວ